Description
Purchase with confidence! All NU Aqua Reverse Osmosis Systems come with a 120 Day Satisfaction Guarantee. If you're not satisfied with your system in 120 Days send it back for a full refund. Click here to learn more.
The NU Aqua 4 Stage RODI System is a professional grade deionization system we have designed to work for aquariums, hydroponics, homebrewers, laboratories, or any situation that requires consistent high-quality water. This system includes both a faucet diverter attachment, as well as a hose attachment which enables you to use this system in any application you need. 
Featuring high-quality fittings that ensure a leak-free experience, this system also comes assembled and installation can be done in just a few minutes. Color-coded tubing makes this process a breeze.
Stages:
Stage 1: Sediment Filter: Effectively removes sediment, rust, dirt, and other suspended large particles
Stage 2: Carbon Block: The carbon block filter removes chlorine, VOC's organic chemicals, and odor.
Stage 3: 75GPD Reverse Osmosis Membrane: The RO membrane is highly effective in removing heavy metals, copper, chromium, lead, fluoride, nitrate, salts, and many other contaminants.
Stage 4: Deionization Filter: Operating through ion exchange, the DI filter further removes any remaining minerals and salts.
Features:
High capacity deionization filter for long life and consistent water quality

Heavy-duty fittings for a leak-free experience
1/4" Fittings
Portable and can be set up in minutes
Included Components:
Garden Hose/Utility Sink Adapter
Faucet Diverter Valve
4 Stage 75GPD RODI Systemm
1/4" Color-coded tubing
Installation Manual
Requirements:
45-100PSI
41°F-100°F
Microbiologically safe water or addition of UV sterilizer
Great RO
I bought an aqua reef RO filter for my indoor plants and this things is great I can get 50 gallons of RO water in 12 hours. Love the product.
4 stage rodi
Seems like a good quality filter but haven't been able to use it yet as I need a booster pump
A Professional RO System For Any Aquarium Hobbyist!
A very well made product that can be setup in minutes, mounted pretty much anywhere and allow for complete water control.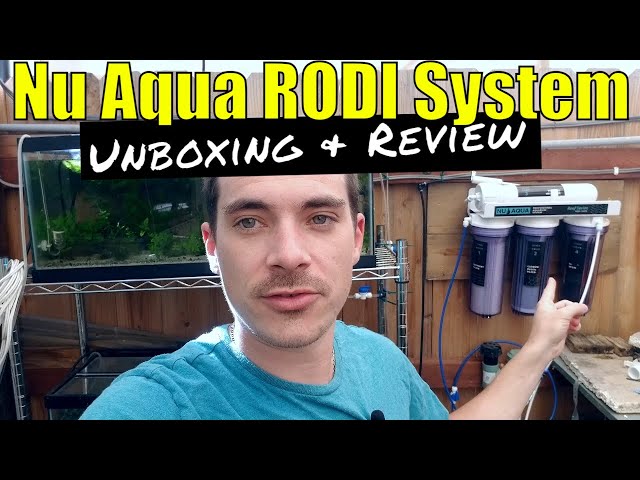 This system will help you in your aquarium hobby
Hi everyone my name is Joseph I have a YouTube channel called Joseph's tropical tanks
I have Ben in that aquarium hobby now for 5 years and I never hade a rodi system I wold spend money every week for some water conditioner for the tanks at 1 time I was buying about $45 a week for the water conditioner in my fresh water tank but now I'm doing saltwater so I buy more
Water conditioner as the fish are much more expensive
I now don't need any type of conditioner anymore because of the nu aqua reef series 4 stage 76gpd rodi reverse osmosis I hade a problem with algae DYATHON in the tank before but now I don't see any problems with my tanks any more this is a no Brener if you have any aquarium you need a system like this stop looking and get to ASAP
Thanks nu aqua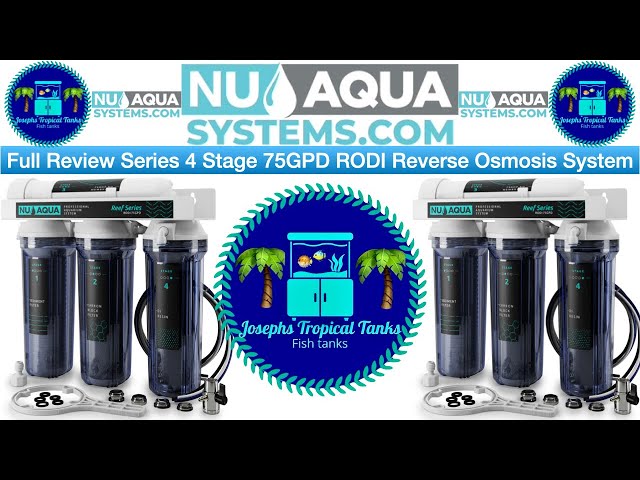 Great RODI System!
This is a fantastic RODI unit! Nu aqua makes it very easy to set it up and it comes with everything you need to get it up and running fast! I am very satisfied with this unit! I believe its a great value for the money and the warranty and guarantee is great! Check out the full review video on my youtube channel.